Geistlich Derma-Gide®

Expect Scientific Evidence*
In a chronic wound situation the physiological balance between matrix metalloproteinases (MMPs) and growth factors is disturbed. This is associated with inadequate cell migration and proliferation as well as matrix degradation, which results in stalled healing.1,2 Geistlich Derma-Gide® supports the rebalancing of these factors.3 In vitro studies led to the discovery of the following clinically relevant characteristics:
Matrix Metalloproteinases (MMP) Activity
Geistlich Derma-Gide® is shown to modulate MMP activity.

Growth Factor Binding and Preservation
The Geistlich Derma-Gide® matrix maintains growth factors in an active state in situ, which is necessary for wound healing.

Cell Migration
Geistlich Derma-Gide® provides optimal structure for cell migration and attachment.
References:
Krishnaswamy VR, et al. Biochim Biophys Acta Mol Cell Res. 2017 Nov;1864(11 Pt B):2220-2227.
Armstrong DG, et al. J Am Podiatr Med Assoc. 2002 Jan;92(1):12-8.
Armstrong DG, et al. Plastic and Reconstructive Surgery - Global Open. 2021;9(5):e3596
* Performance in in vitro studies may not be representative of performance in humans.
Geistlich Derma-Gide® Mode of Action
Matrix Metalloproteinases (MMP) Activity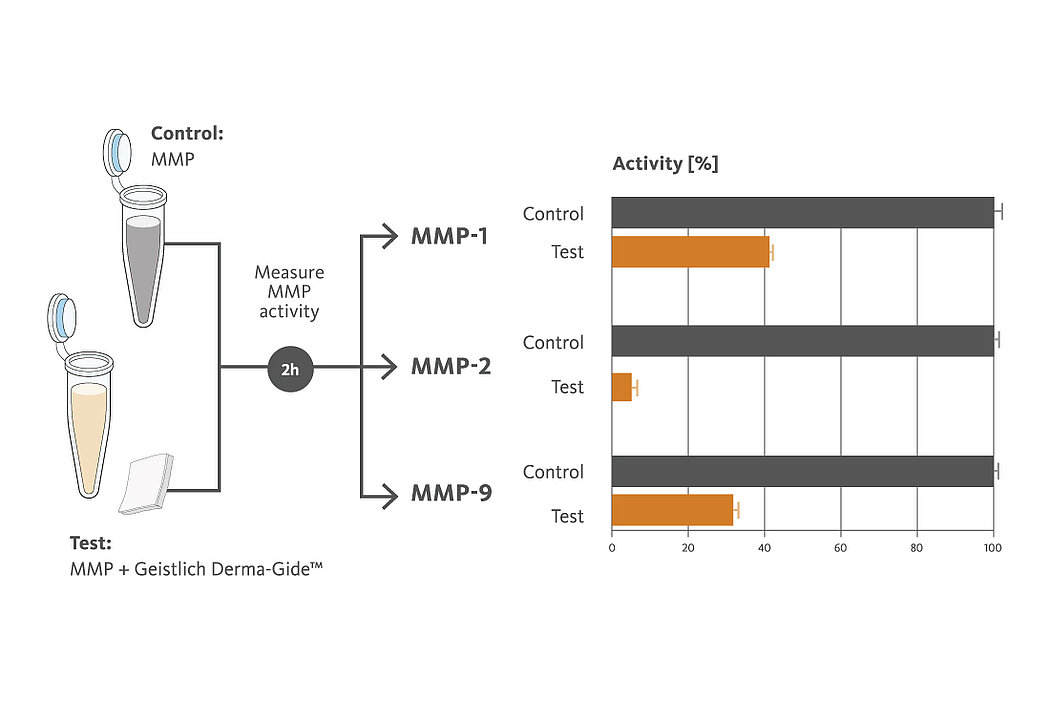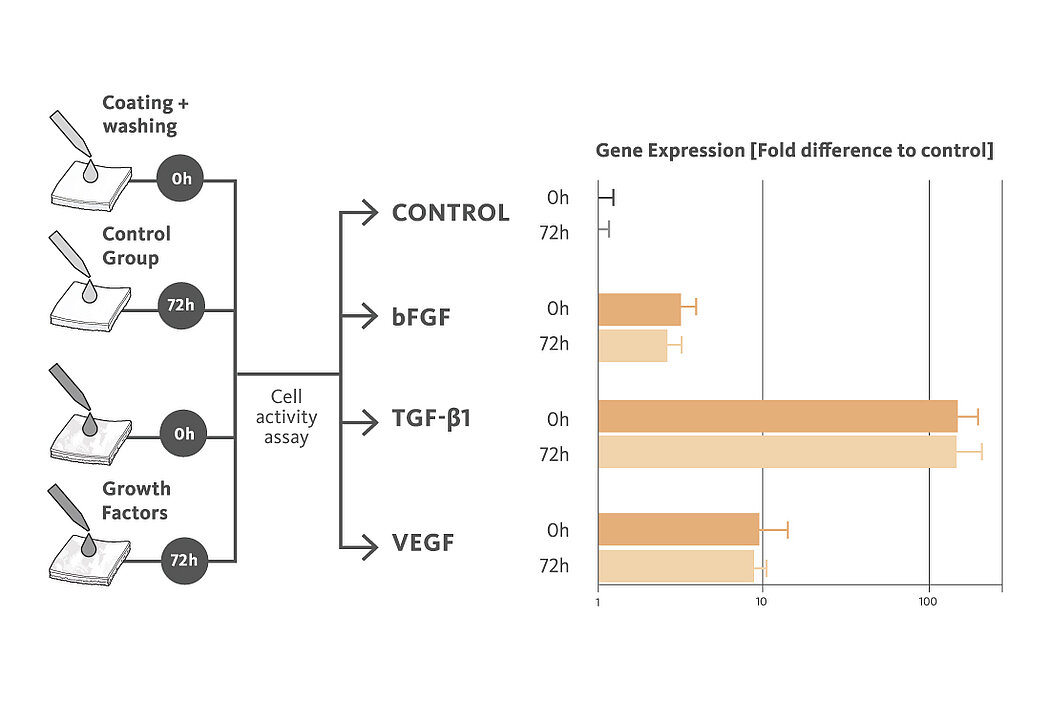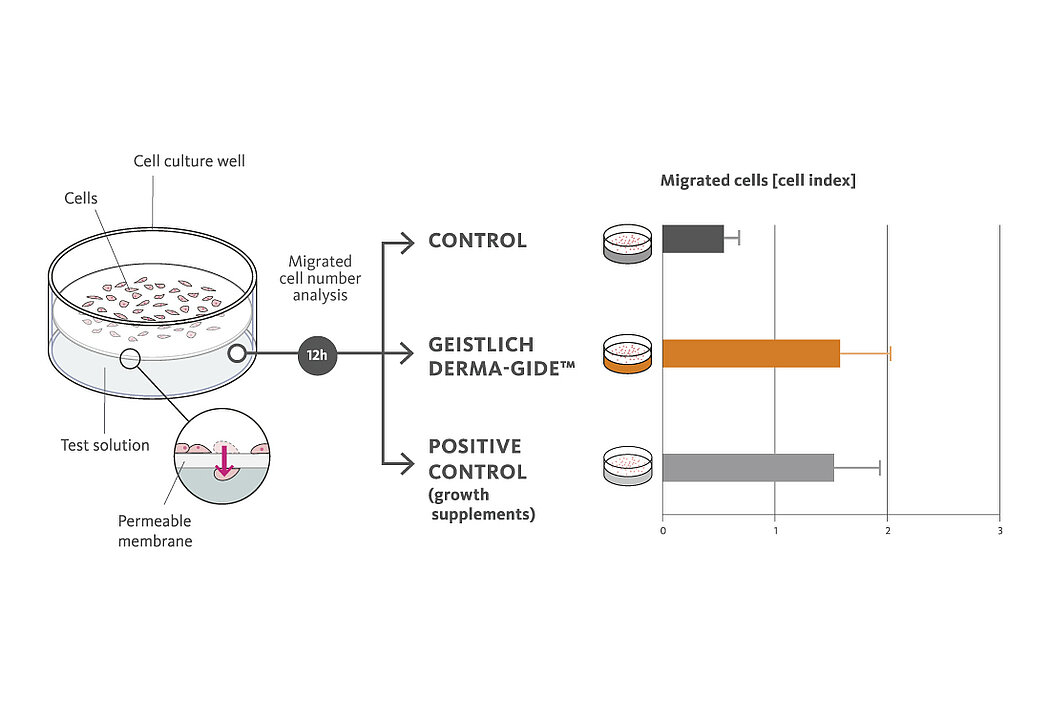 MMP-1, 2, and 9, which are most abundant in chronic wounds, were analyzed after 2h incubation with Geistlich Derma-Gide® in the supernatant. MMPs alone served as the control. Geistlich Derma-Gide® led to lower activity of MMP-1 (55% reduction, upper panel), MMP-2 (96% reduction, middle panel) and MMP-9 (66% reduction, lower panel) 2h after incubation compared to the control, therefore demonstrating modulation of MMP activity in this in vitro study.
CAUTION: This product is only available in the U.S.A. Federal (U.S.A.) law restricts these devices to sale by or on the order of a physician.