Geistlich Nexo-Gide®
Dual Surface Membrane

Physician Focused Handling and Ease of Use
Geistlich Nexo-Gide® is an off the shelf product that can be easily sutured, trimmed using standard surgical instruments, and naturally conforms to the soft tissue once hydrated.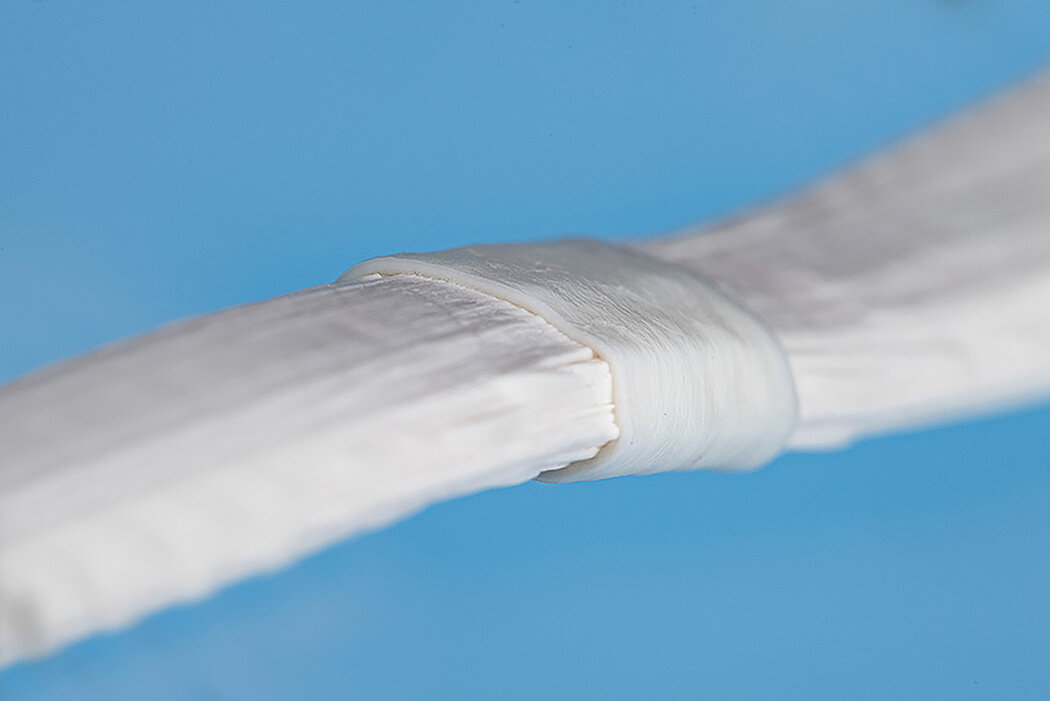 Geistlich Nexo-Gide® is very low profile and prevents overstuffing
Surgical technique for achilles wrapping
---
Geistlich Nexo-Gide® should be used only by surgeons who are familiar with tendon repair techniques.
DO NOT RESTERILIZE. Any opened, unused material must be discarded.
The aluminum template must not be implanted.
If the sterile packaging is damaged or opened, the product must not be used.
The content of the double-blister packaging is designed for single use only, on a single patient. Discard any unused material.
Do not use after the expiration date.
Geistlich Nexo-Gide® has not been studied in pregnant women and breastfeeding mothers.
Geistlich Nexo-Gide® should be used with special caution in patients who take medications or have diseases impairing tissue regeneration.
Abstinence from smoking during or after treatment is advised.
On the discretion of the surgeon, Geistlich Nexo-Gide® can be fixed to the implantation site using resorbable suture, as lack of or insufficient fixation of the Geistlich Nexo-Gide® can lead to its displacement.
Direct mixing of Geistlich Nexo-Gide® with medicinal products, alcohol, disinfectants or antibiotics is not advisable and has not been studied.
Geistlich Nexo-Gide® should not be applied until bleeding and infection are controlled.
For more information on contraindications, precautions, and directions for use, please refer to the complete Instructions for Use.
CAUTION: This product is only available in the U.S.A. Federal (U.S.A.) law restricts these devices to sale by or on the order of a physician.